Facebook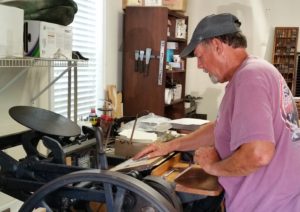 https://smallbusinessgrant.fedex.com/home/detail/0ca33971-d798-4c9b-a6bf-984916646194#/gallery/detail/0ca33971-d798-4c9b-a6bf-984916646194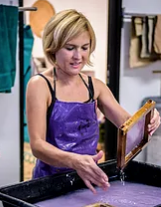 U-Tube presents a lot of information. It is not always correct or complete. Many people need to learn and do things by hand in a more controlled learning environment. We take you to that next step in the process. Come use our classroom and equipment and find out if this is what you want to pursue.
Our classroom is ready and fully equipped for your learning experience. Paper making and bookbinding are great ways to create gifts for family and friends. The holidays are less than 100 days away.
Port City Letterpress presents its Winter course offerings at Wilma Expos Holiday Market. This year Port City Letterpress and Book Studio has chosen the WILMA Expos Holiday Market to preview its winter array of classes to the public. We now have updated our course offerings into the Winter. Check out our classes and sign up today.